Nice! Backing guitar a little too prominent (hides his errors though). My own band, back in the day, did a medley of Eine Kleine Nacht Music with parts of the Beethoven's ninth. By the time you get this good (usually somewhat before) you've learned most of the classics at least in your head - and at this skill level, that's all it takes, the fingers follow without thought.
We felt we had to limit this to things that were probably in the minds of our listeners, and as a hard rock band that mostly attracted teeny-boppers, we couldn't really get into some of the more obscure stuff we liked. Also helps for that crowd if it's something you can play drums to (danceable?) though no one danced. They did cheer nicely, though.
Our guitarist (almost capitalized that, this guy was great) could do this kind of thing evidently effortlessly for hours on end, and I still get to jam with him now and then, which is great fun. OF course, he only practiced 6-10 hours a day from grade school through age 20 when we met (and then we played together for another couple decades).
We really enjoyed doing things like this - happy music, not that "go to the devil" crap.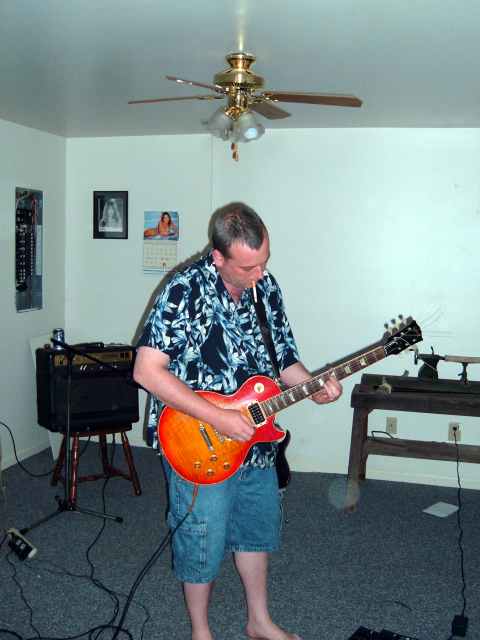 John would stick a cigarette on the end of a string coming off a tuner and play till it was all ash without knocking the ash off. Me, I just played drums (new key? Fine!) or bass depending on what band we'd created.
I'll have to see if John's put up anything like this on youtube...