The U.S. Supreme Court is deliberating Moore v. Harper, which considers whether state legislatures should have the ultimate authority for drawing congressional district boundaries.
...
In Moore v. Harper, the North Carolina Supreme Court threw out a redistricting map created by the Republican-controlled legislature that likely would have resulted in the GOP winning at least 10 of 14 congressional seats in the 2022 election. The court-imposed map resulted in the parties evenly splitting the 14 seats. Meanwhile, state courts threw out an equally partisan map favoring Democrats in New York and other maps in Alaska, Maryland and Ohio.

Although the U.S. Supreme Court refused to block the state court-imposed North Carolina map for 2022, Justices Samuel Alito, Neil Gorsuch, Brett Kavanaugh and Clarence Thomas have indicated sympathy for the idea that state legislatures, not state courts, should have ultimate authority in these instances.

Section 1 of Article I of the U.S. Constitution assigns responsibility for regulating congressional elections to the state legislatures, subject to laws made by Congress. Now North Carolina Republicans are asking the Supreme Court to effectively prohibit state courts from reviewing legislatures' redistricting decisions.
...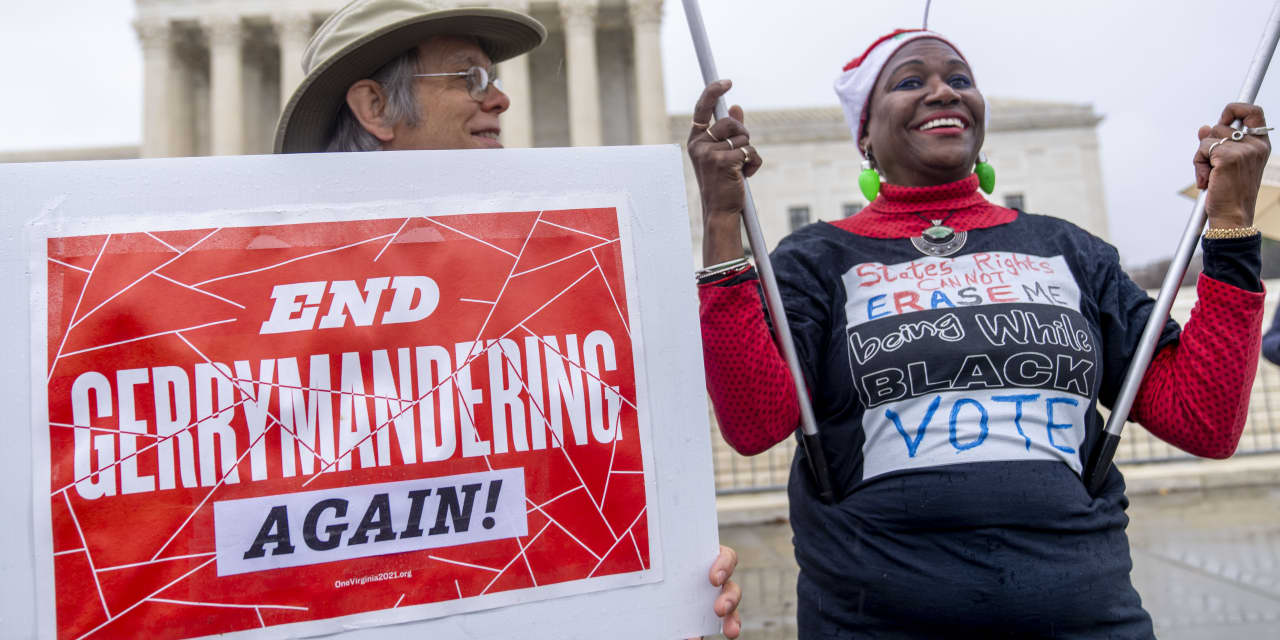 In Moore v. Harper, the Supreme Court is deliberating whether a federal standard should apply to all states when drawing U.S. congressional district boundaries.

www.marketwatch.com
They might defer on the case not issue a ruling at all, but this is an issue that has big implications for elections.