Messages

16
Reaction score

1
Points

13
Top 10 business risks and opportunities for mining and metals in 2021
Ongoing disruption has presented miners with new risks and opportunities. How they respond will be critical to success in 2021.
In brief
Disruption has reordered the rankings of the global mining and metals sector's top business risks and opportunities, though license to operate remains no. 1.
Changes enacted to respond to COVID-19 have created opportunities to accelerate digital transformation and enhance safety and productivity.
Seizing these opportunities and mitigating risks requires miners to proactively and collaboratively accelerate this progress and reframe for a volatile future.
Top 10 business risks and opportunities for mining and metals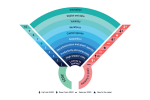 While the outbreak has been a truly disruptive event, the mining and metals sector has dealt with its impact extremely well, leading an effective response due to:
The safety-first culture that prioritized people's health and well-being
Excellent governance that enabled agile change management with the right checks and balances in place
Collaboration with governments, the sector, health experts and communities to ensure leading practices were followed
Changes made on expert advice that were embedded across operations to ensure a consistent, effective response to the pandemic
As a result, many mines have remained operational and productive during the pandemic, despite having less people on site. Business continuity has come at a cost, however, due to the added expenses of new processes, procedures, protocols, health testing equipment and support for the workforce.
Check the full blog
here
.