...
Silver's outperformance over gold in the past three months is "primarily due to real or perceived future demand for silver due to industrial usage factors such as the reopening of China and other slowly awakening economies, supply constraints, and expected increase in overall demand," says Michael Cuggino, president and portfolio manager of the Permanent Portfolio Family of Funds.

But that's not the whole story.

The demand increase for silver is expected to come from not only conventional industrial needs, such as construction and technology, but also from the global push toward clean-energy production and related goods such as electric vehicles, says Cuggino.

Michael Gayed, portfolio manager of the ATAC Fund Family and publisher of the Lead-Lag Report, points out that there's also a "broader risk-on sentiment taking place globally as emerging markets outperform, U.S. discretionary stocks lead, and domestic commodity plays like lumber surge on growth expectations and a housing pickup."

Given all that, the move up for industrial metals so far this year is only partly attributable to China's recovery, he says.

Silver's value as a precious metal is also likely to support prices. Comex silver futures settled at $23.609 an ounce on Feb. 1.

Keith Weiner, founder and CEO of Monetary Metals, views silver as mostly a monetary rather than industrial metal.

He believes that silver's price correlates with gold's better than with copper—and gold and silver are "telling a story of monetary decline." The path of silver is higher because the U.S. dollar will continue to lose value, says Weiner. The prices of monetary metals—gold and silver—are "inverse to the dollar."
...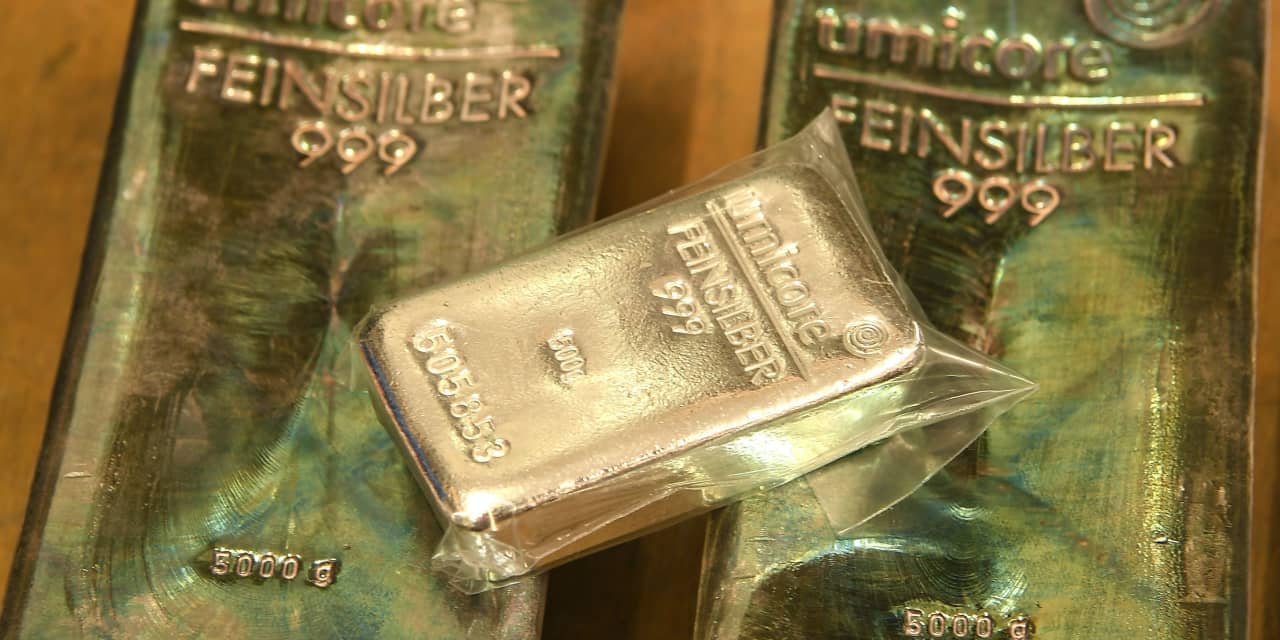 Silver has outpaced gold's gains in the past three months, and its classification as both an industrial and precious metal may lead it to even higher prices.

www.marketwatch.com