Big Eyed Bug
GIM2 Refugee
Messages

486
Reaction score

879
Points

193
The Mother of all Economic Crises
written by ron paul -- monday december 12, 2022
Nouriel Roubini, a former advisor to the International Monetary Fund and member of President Clinton's Council of Economic Advisors, was one of the...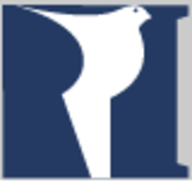 ronpaulinstitute.org
excerpt:
The crisis will lead to social unrest and violence, as well as increased popularity of authoritarian movements on both the left and the right. This will lead to government crackdowns on civil liberties and increased government control of our economy. The only bright spot is this crisis will also fuel interest in the ideas of liberty and could even help bring about a return to limited, constitutional government, free markets, individual liberty, and a foreign policy of peaceful trade with all. Those of us who know the truth have two responsibilities. The first is to make the necessary plans to ensure our families can survive the forthcoming turmoil. The second is to do all we can to introduce as many people as possible to the ideas of liberty.
Copyright © 2022 by Ron Paul Institute. Permission to reprint in whole or in part is gladly granted, provided full credit and a live link are given.
.