A recent discussion with
@Zed
regarding a potential BRICS reserve currency lead me to muse that it's not likely to gain traction unless Saudi Arabia abandons the petro dollar - something that was severely tested when Obama didn't dance to their puppet strings and go to war with Iran. Relations with Saudi have been strained ever since but seemed to be calming down after we gave MBS a pass after he murdered Kashoggi with the world watching. But recent news* has me wondering if Saudi Arabia no longer wants to place nice. How will TPTB keep the system intact?
Reposting for context (because it will get lost in the Lunatic thread):
The BRICS countries are exploring establishing a new reserve currency to better serve their economic interests, according to senior Russian diplomat and BRICS points person Pavel Knyazev. It will be based on a basket of the currencies of the five-nation bloc, ET has learnt.
...
According to analysts, the BRICS reserve currency is meant to rival the US dollar and the IMF's Special Drawing Rights (SDRs) currency.
...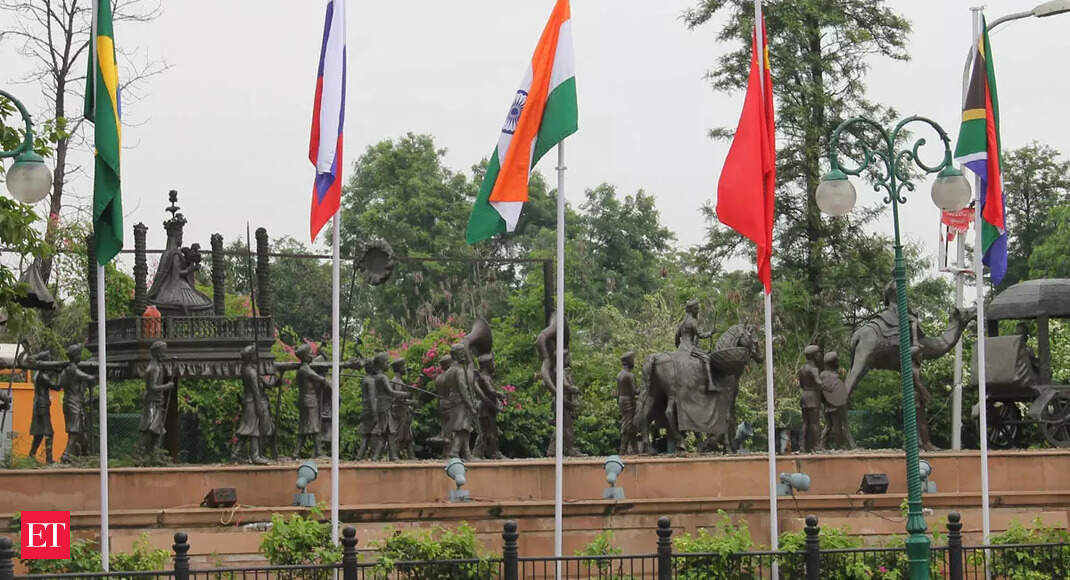 During the 14th BRICS Summit in June, Russian President Vladimir Putin announced that Brazil, Russia, India, China, and South Africa plan to issue a "new global reserve currency." "We are ready to openly work with all fair partners," he had then stated.

economictimes.indiatimes.com
SAUDI ARABIA, Turkey and Egypt are on course to become the latest members of the Brics International Forum group and could submit applications next year, its president said today.

"All three countries have shown their interest in joining [Brics] and are preparing to apply for membership," Purnima Anand said.
...
Their membership bids could be discussed and potentially agreed at next year's Brics summit in South Africa, with the trio "already engaged in the process."
...
* recent news being OPEC's fuck you to Biden and the USA:
OPEC+ said Wednesday that it will slash oil production by 2 million barrels per day, the biggest cut since the start of the pandemic, in a move that threatens to push gasoline prices higher just weeks before US midterm elections.
...