Praying Mantis
Moderator
Benefactor
Messages

3,400
Reaction score

1,182
Points

213
The firm writes that BWET is the world's first ETF designed to provide long exposure to the crude oil tanker shipping market through a portfolio of near-dated futures contracts on indices that measure the cost of shipping crude oil.
Geopolitical tensions have impacted oil flows and shifted traditional routes, the firm says, adding increasing demand and evolving environmental regulations will continue to impact the cost of transporting crude oil worldwide, creating a unique investment opportunity for the years to come. The firm says that BWET provides investors with direct exposure to crude oil freight futures with the simplicity of trading an ETF.
Breakwave Advisors, in partnership with ETF Managers Group (ETFMG), has announced that the Breakwave Tanker Shipping ETF (NYSE Arca: BWET) will begin trading today on the New York Stock Exchange.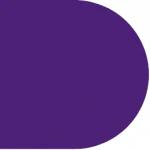 etfexpress.com